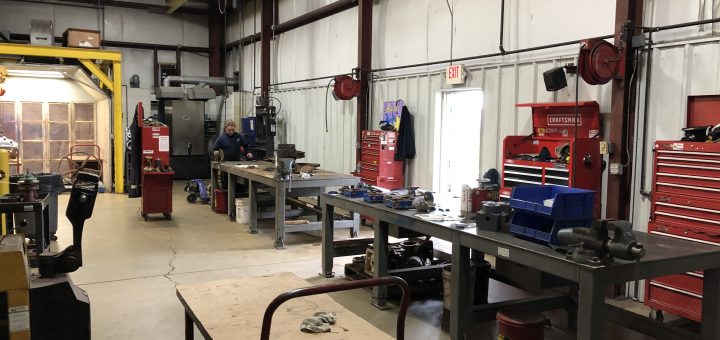 Our service area has a full machine shop (from sub-assembly and chemically cleaning to blasting, painting, and final inspections) for testing, repairing and also conducting research development on actuators that are not so common. When a client entrusts us with their equipment, the service team puts it through a very thorough inspection right down to the bolt. The castings are caustically cleaned for inspection. Every mechanical part that is able to be re-used is cleaned and glass-bead blasted. The unit is then re-assembled with all new Timken & SKF bearings, Fasteners, OEM material gaskets, seals and spring pack washers with grease relief kits as a minimum. Complete electrical and motor testing is done on site and your actuator is electrically and manually tested to ensure proper function.
Inspections & Testing
Rebuild
New Actuators Complete
Transitioning
Actuator Awareness Training Facility
Re-Certified Actuator Program
Integrated Remanufacturing Facility
Heavily Stocked Inventory!