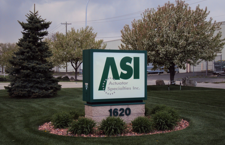 ASI has built it's reputation and business on Service, Parts and Inventory. A single item or many parts for your job, let us help you get back on line and in time. Our own technicians are available to assist or be on the job site with the parts you need to fix the job for you.
Actuator Specialties is an independently owned company that grew from the idea that we can provide the repair facilities and end-users of actuators individualized parts and service and remain competitive in the industry.

Today with over 35 years experience, our goal is to still be a working partner with you for your actuator repairs and parts requests, keeping your lead time to a minimum.

ASI prides itself in maintaining the highest standards in the industry today. Our dependable team is on call 24 hours a day, 7 days a week. You can depend on ASI to respond to any actuator parts emergency efficiently and in a professional manner.

Over the years machining and manufacturing have helped put ASI at the forefront of our industry and we will continue to deliver on time and provide quality value and service that our customers have come to expect.
ASI welcomes the challenge of restoring or repairing your actuator to its original manufacturer's specifications and doing our best to exceed it.